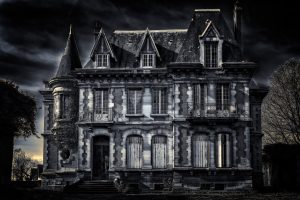 Everywhere you look right now you see ghosts, witches, goblins and ghouls. All sorts of heinous visions. Fortunately these sights are just fun Halloween decorations celebrating the season!
But what if you have a real haunted house? What if you want to sell a house that has spooky occurrences, or some horrific history, such as a murder or death in the home? Do you have a responsibility to disclose this information to potential buyers or anyone looking at the house?
The term for this is stigmatized property – real estate that has had some negative occurrence that might be a deterrent to some buyers. This can include a death in the house, murder, suicide, sex-offenders, bad neighbors, or belief the house is haunted. While Kentucky law does require defects to the house to be disclosed, it does not have a stigmatized property law. So these items aren't specifically required to be disclosed. Unless the buyer asks.
Also, according to some local real estate attorneys, and at the recommendation of the Kentucky Real State Commission (here is a link to their pamphlet WHAT YOU NEED TO KNOW ABOUT BUYING AND SELLING A HOME), you might be better off letting people know about the stigma rather than having them find out later and feel they have been deceived.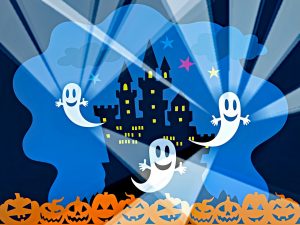 The moral of the story:
You are not required to disclose that your house is haunted. But it still might be a good idea. Especially if your ghouls are the reason you are getting out of there!
If you need to sell that spooky house but save on real estate fees, just give us a call or check out our services by clicking below!
Happy Halloween!